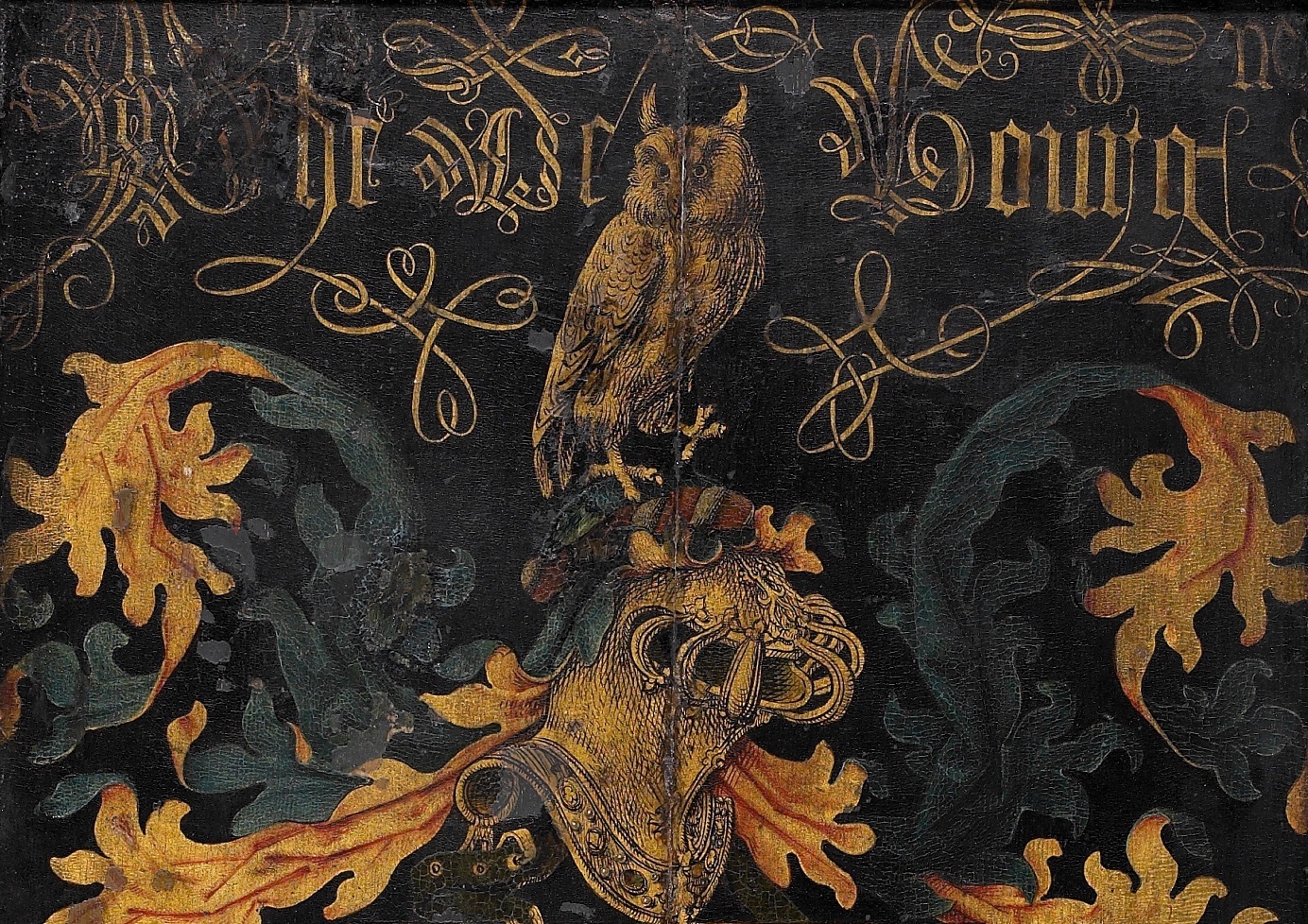 Jacob Van Laethem & Pierre Coustain (attr.), Coat of Arms of Philip the Fair for the Chapter of the Order of the Golden Fleece in Mechelen, 1491, Mechelen, Saint Rumbold cathedral | Museum Hof van Busleyden
On 22 May 1491, Philip the Fair (1478-1506), then 12 years old, convened the knights of the Golden Fleece in Mechelen. At this 15th chapter of the Order, thirty paintings representing the knights' coats of arms and names were produced. These artworks have been attributed to court artists, such as Pierre Coustain and Jacob van Laethem. As usual, these panels were hung in the choir of the Saint Rumbold cathedral, where they can still be seen today. The Périer-D'Ieteren Foundation supports the research project into these paintings by financing the preliminary study, before restoration, of the panels representing the coats of arms of Philip the Fair and Philip of Burgundy.
Update: September 2020
The first meeting of the scientific committee was held in Mechelen on 15 September 2020.